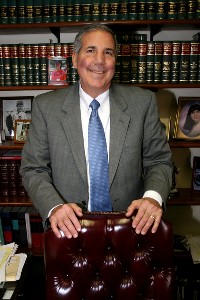 Domenic A. Mosca, Jr. Esquire


Domenic grew up in Providence, Rhode Island and received his high school education from LaSalle Academy. He chose Providence College for his undergraduate education and graduated with his Bachelor of Arts degree in 1970. During his college years, Domenic made the decision to pursue a legal career. He matriculated into Suffolk University School of Law and graduated in 1974. Instead of working as an associate attorney for a law firm, Domenic chose to open his own law practice. He practiced law as a solo practitioner in his North Kingstown office for 7 years until 1981, when Fred J. Volpe, Esq. joined him to form the Law Firm of MOSCA and VOLPE.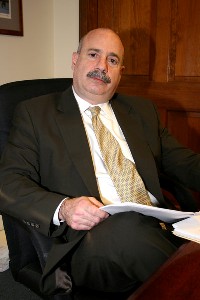 Fred J. Volpe, Esquire


Fred Volpe was raised in Providence, Rhode Island, where he attended Classical High School. After graduating from Classical in 1969, he continued his education at Boston College and graduated Magna Cum Laude in 1973. Fred chose St. Louis University School of Law to study the law and received his Juris Doctorate degree in 1977. After receiving his degree, Fred represented clients as an associate attorney of a top Providence law firm from 1977 until 1981. In 1981, Fred and Domenic formed MOSCA and VOLPE in North Kingstown, Rhode Island and have worked together since then.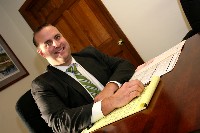 Stephen D. Mosca, Esquire

Stephen is a North Kingstown, Rhode Island native, and started working in the firm since he was a teenager. He assisted his father, Domenic Mosca, Jr., with administrative and filing duties for the firm. After graduating from North Kingstown High School in 1995, Stephen chose Colby College to receive his undergraduate education. After graduating with a Bachelor of Arts in 1999, Stephen traveled to Boston, MA where he worked at a top Boston law firm. After one year, he matriculated into the J.D. Law Program at Roger Williams School of Law in Bristol, Rhode Island, which he completed in 2003. Immediately thereafter, he joined MOSCA and VOLPE, where he currently serves his Rhode Island and Massachusetts clients.